Platform for quick and effective communication
Set up a communication scheme
Define people that you want to communicate with
Start a communication process whenever you need.
Verify who received a message from you.
Notify and flexibly manage information in a scenario designed by you.
Informational
Informing with simultaneous verification of information delivery
Planned
Communication with unlimited number of users in the planned time
Emergency
Communication in response to a critical incident requiring immediate reaction
Applications
Communication scheme in response to submissions from the outside
Use a communication channel most convenient to you
Informational
www website
Manage information and notifications at any time, anywhere
System designed with the use of RWD, that enables its usage on any device with a WWW browser.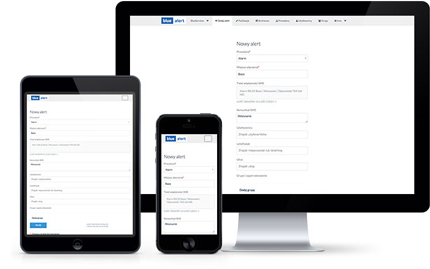 Contact
Want to know more?